Day 2, The Lea River
We woke up at 5am today to get one more paddle in on the Mercy River as a couple of people didn't do it the night before. It was good cos it only takes about 45min to do the run and its soo fun. Was good to do it one more time before the day had even started!
This time I paddled my friends new craft called a PackRaft, or Alpacka Raft which you can see in the above pic , the red boat(I was in the blue kayak that time though). Its basically a 1man inflatable raft which is designed to be super light weight and can be folded into a tiny 2kg package. Ideal for isolated river trips where you have to carry all gear in. It was super fun and this was the first time we paddled it on white water. Most people use them for tame white water and flat water stuff. We were gonna give it a good test this trip
After breakfast we packed up and started making our way across to the Lea River. It is an amazing river with a beautiful gorge. Nice Grade IV river with some awesome waterfalls, drops and rapids.
We went of the guide books instructions and ended up having a super tough hike in through a crappy overgrown "trail". It was super tough carrying boats and gear through.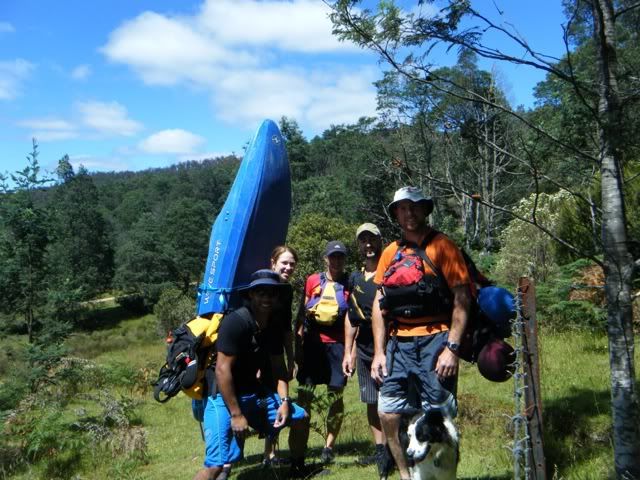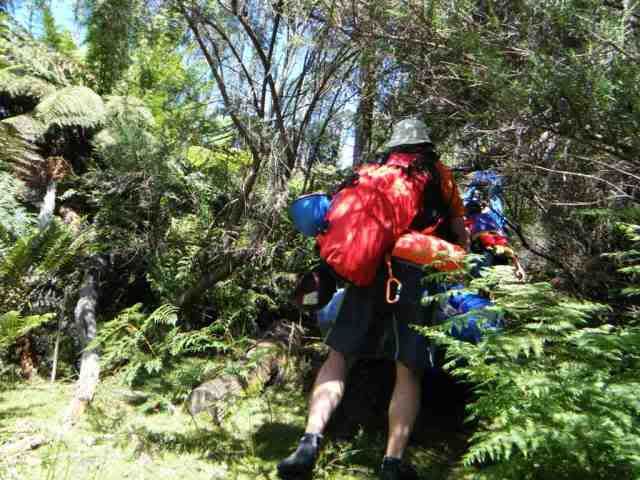 Eventually it opened out on to fire trails in a pine plantation, and turns out we could have walked an extra 2ks on fire trails and not have the need to bush bash!! We know for next time.
Boat carrying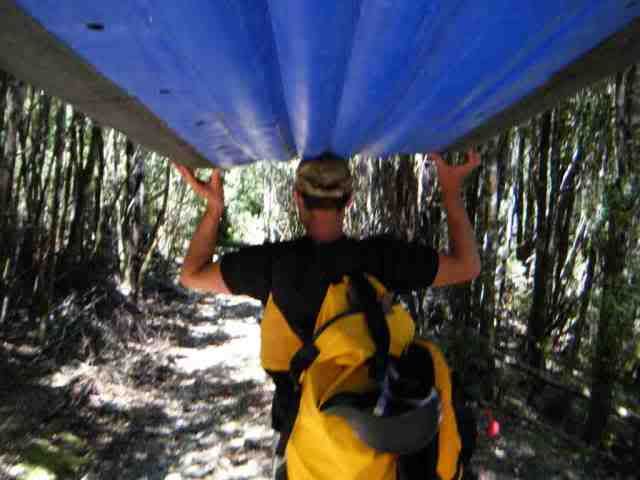 The color of the river was amazing due to the tannin from the tea trees, but at the same time was still so clear

Me in the packraft ready to start. It really was a beautiful river to be in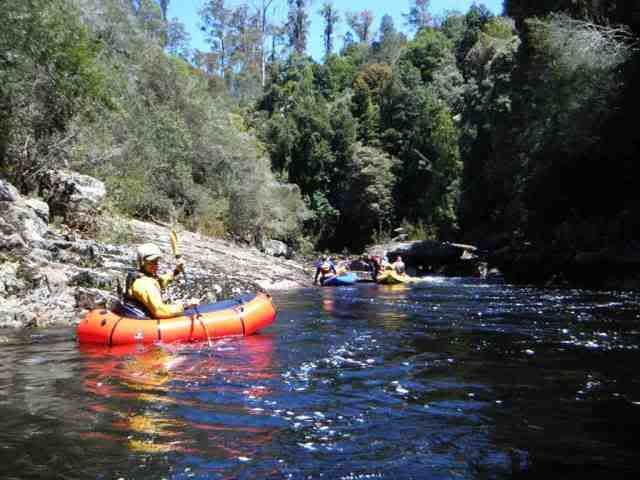 First fun little rapid drop

The packraft was handling the rapids a lot better than we thought

The first of the big drops came up and we scouted it and it was good to run. First the Kayak ran it and it was good and clean. Second we sent one of the bigger rafts. And it was all good too. These rafts are about 12foot long so gives you an idea of the drop size.
My friend, a very experienced paddler and the trip leader (owner of the pack raft) asked if I was keen to run the drop in the new boat. I was super excited as it was the biggest thing the boat would have done so far and I got to do it first!
Here is a shot of me going off the drop!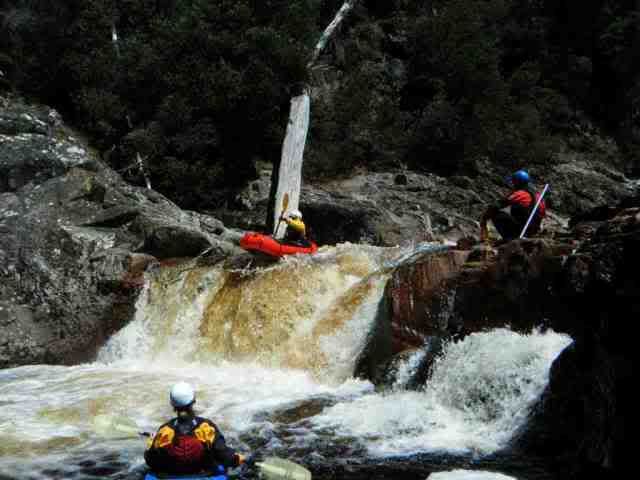 There is a small chute above the drop that you have to get through first then the drop. It was super clean and I aced it. Was soo stoked and was absolutely buzzing as I got to the bottom and everyone was cheering!
Here is a sequence of the drop shot from the bottom: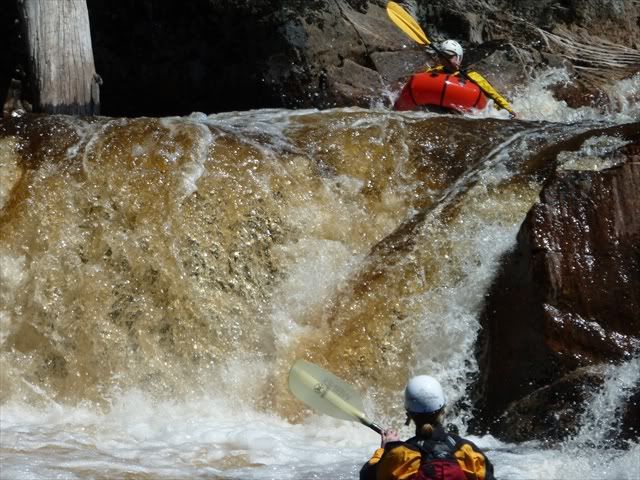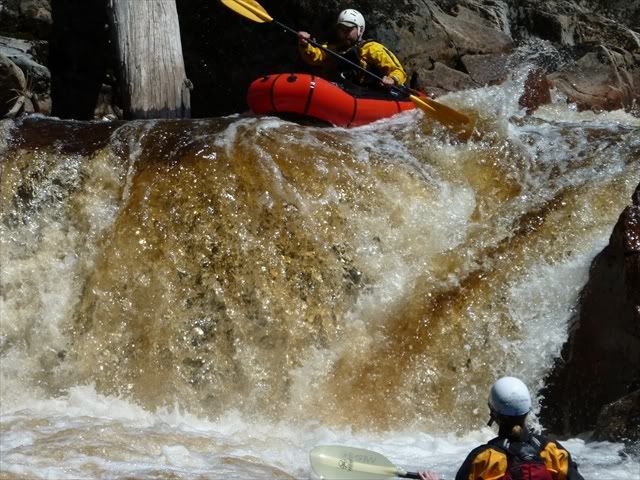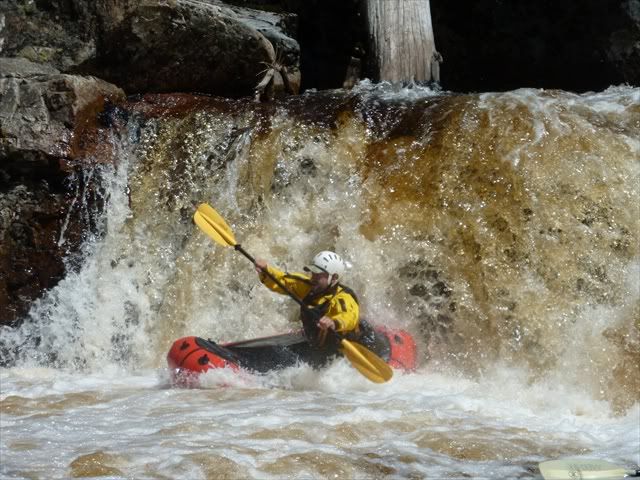 Here are some shots of another bigger raft doing it. He hit a rock in the bottom of the pool and here is the aftermath haha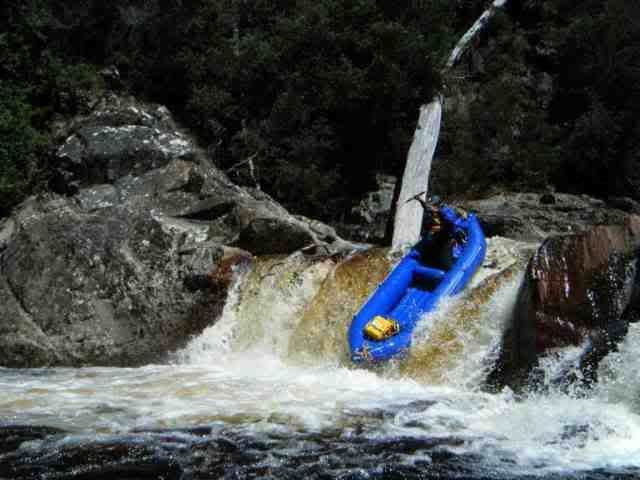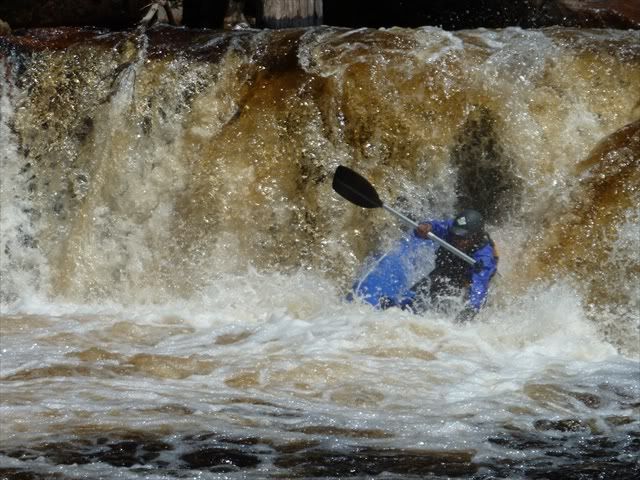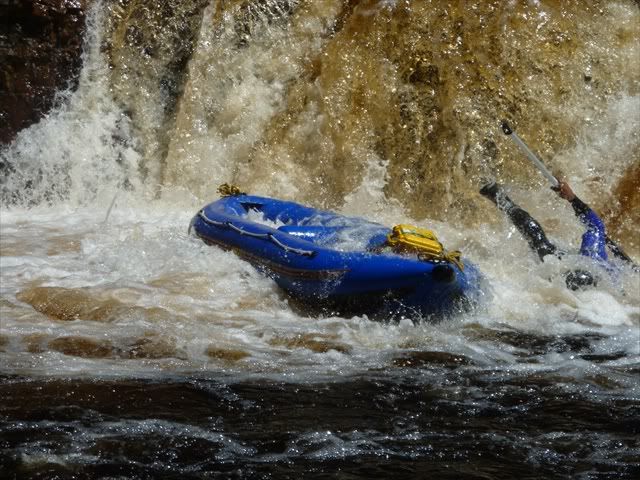 btw there is soo many pics to come, so its gonna be in lots of parts and a long thread