Best thing I've seen on the Web today? I bumped into a post about hilarious Chinese-English translations this morning, and I am still laughing now…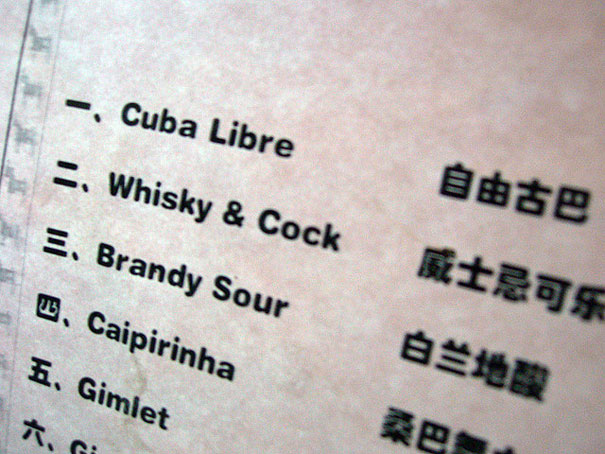 Whisky & Cock, mind a cup?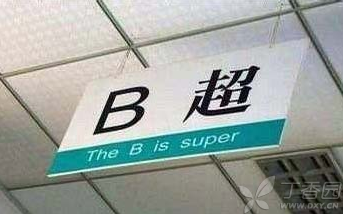 B is Super, what about A?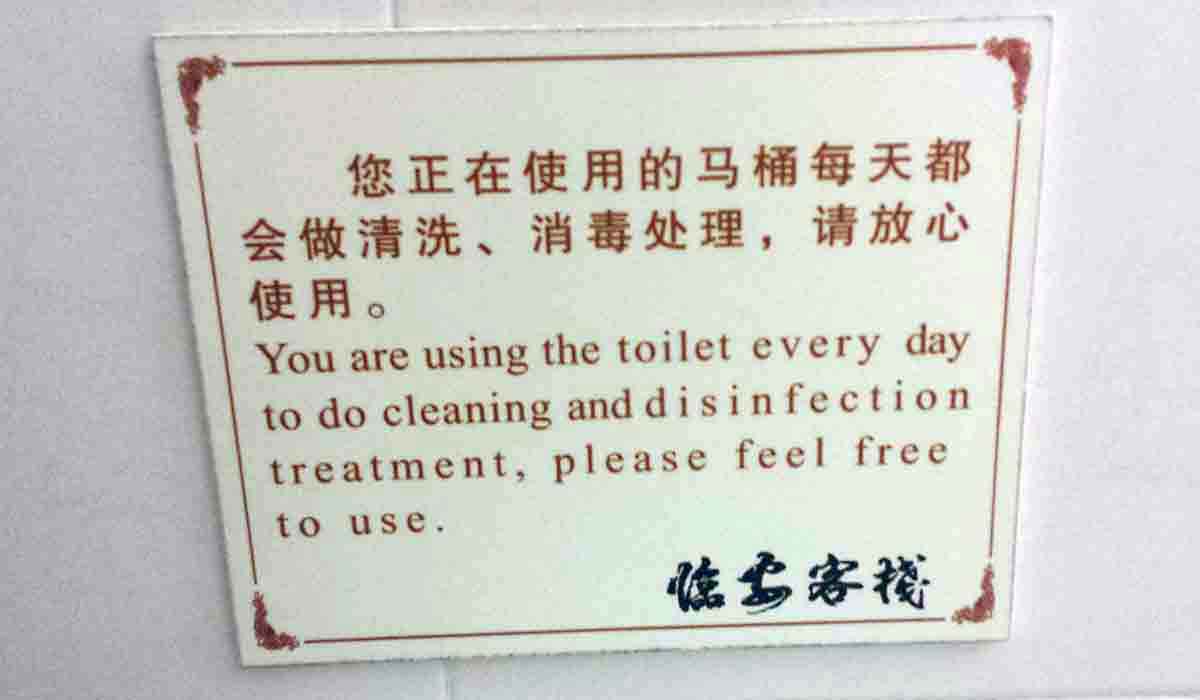 Yes, all do it by youself.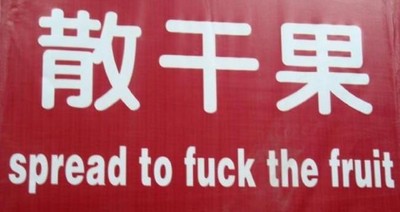 Make sense?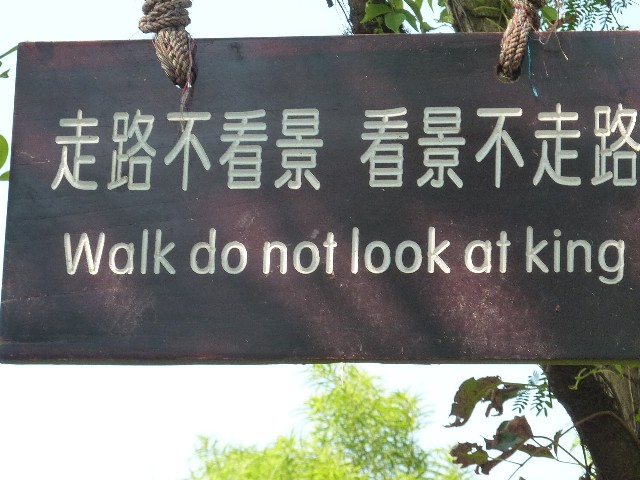 Where is the king?

A complete list for these hilarious stuff is to be found here. These guys relied on Google Translation too much, I guess.